Published on 15th Nov 2023
Pet Qwerks nylon and wood dog chews have a new look and will be landing exclusively with us very soon! The range features brand new flavours and impactful new packaging. Pet Qwerks nylon chews are designed to satisfy a dog's natural instinct to chew whilst appealing to their senses of smell and taste. Chewing prevents boredom, helps relieve stress and provides both mental and dental health benefits for dogs. The nylon chews stand up to even the most aggressive chewers due to their high durability, making them long-lasting!
The chews are made using a propriety moulding process in the USA, which gives each product a unique, realistic texture and rugged shape. They contain irresistible flavours infused to the core, which are released alongside their scents as the dog chews.
The BarkBone Stick is made with nylon, comes in Peanut Butter and Mint flavours, and will be available in small, medium, and extra-large sizes. It is designed with four extended knobbles that give dogs a good grip, giving multiple chew textures that really let dogs get stuck in. The Mint flavour is infused with human-grade ingredients that help promote dental health and freshen breath, whilst the Peanut Butter flavour is one that dogs know and love.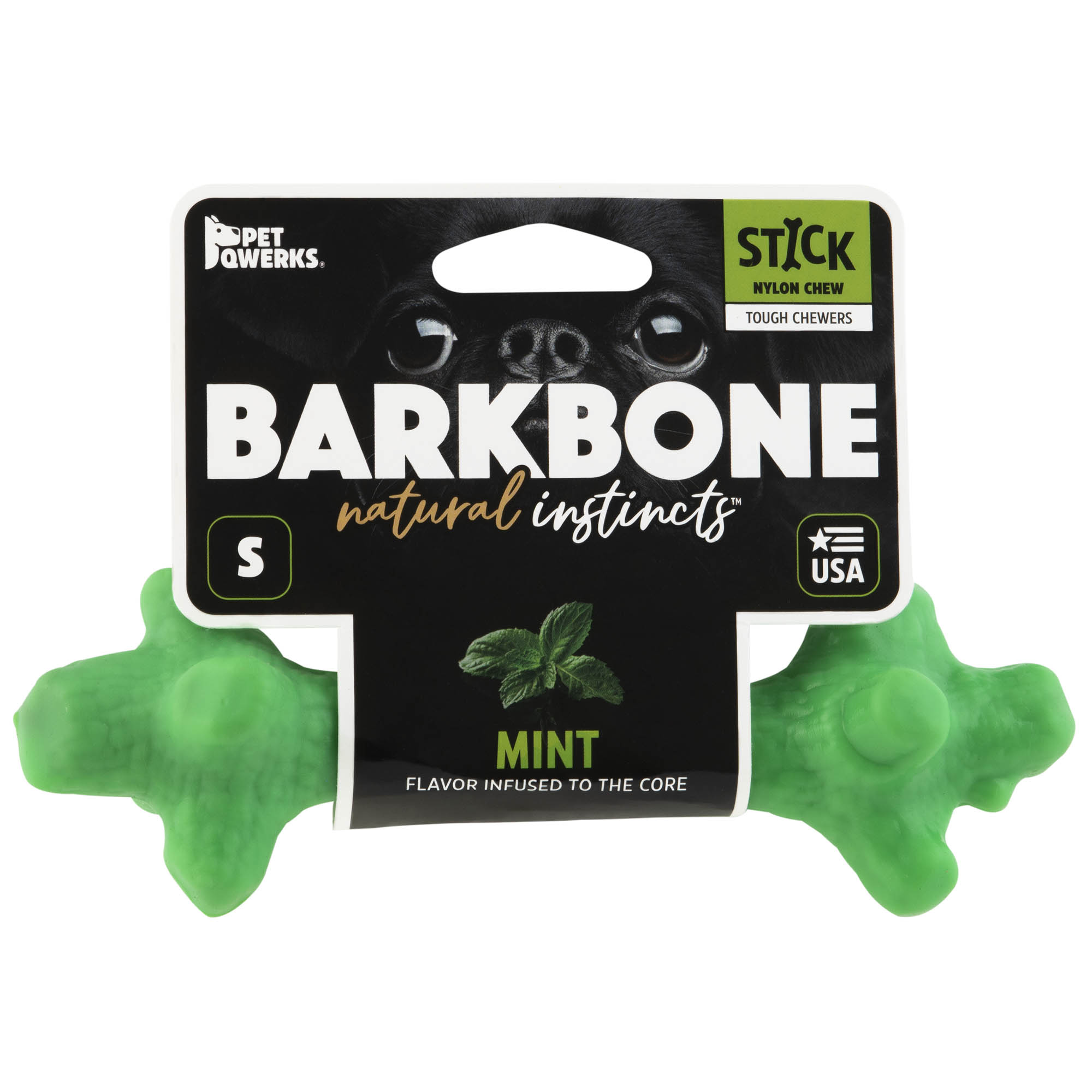 The Dinosaur BarkBone will be available in 3 mouthwatering flavours: Peanut Butter, Bacon and Steak; all are available in small, medium and large sizes. They are made with real wood, perfect for moderate to gentle chewers who don't like to chew on nylon bones but still love the chewing experience. The bones' natural look and texture are so close to the real thing!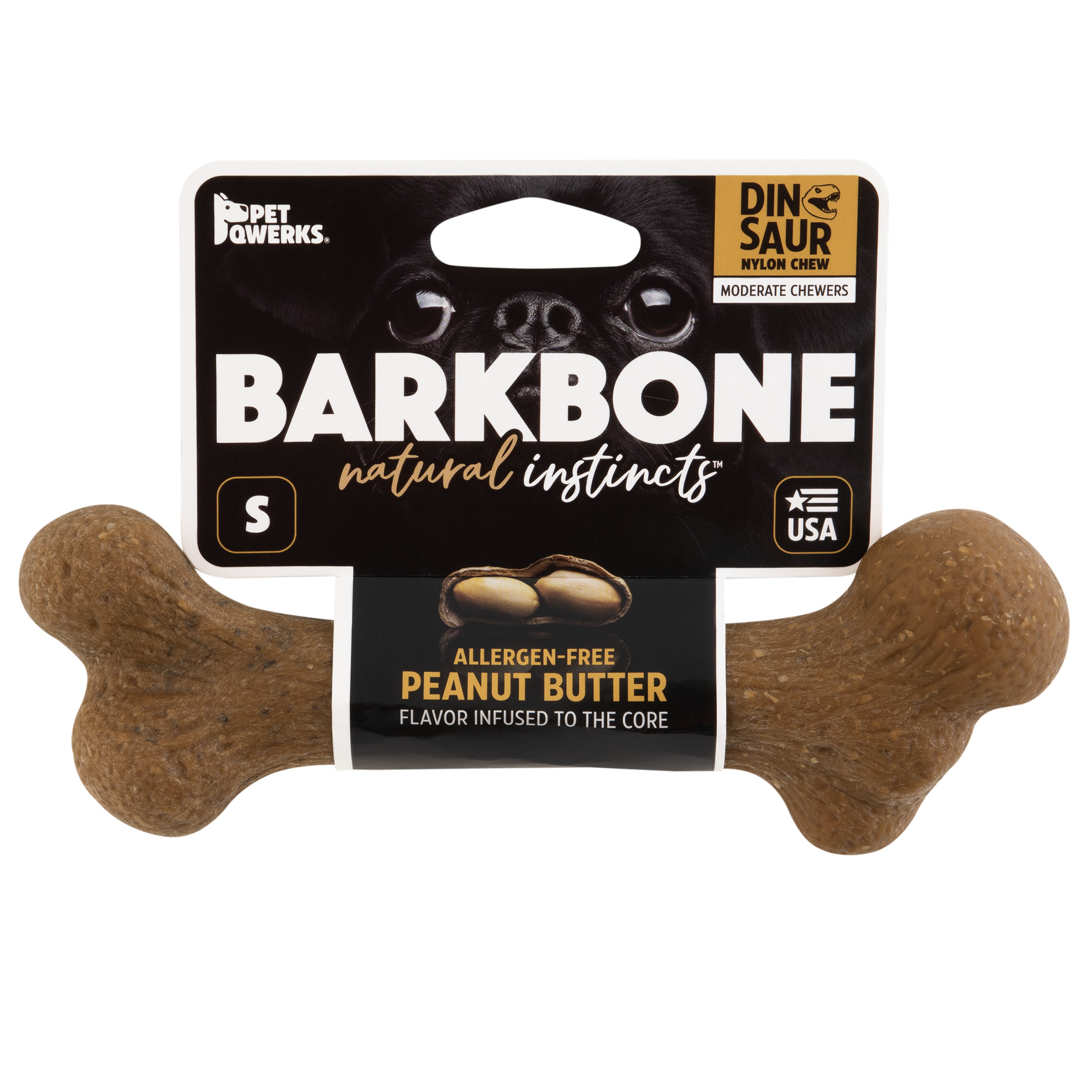 The BarkBone Original comes in a Bacon flavour and will be available in medium and large sizes and is perfect for tough chewers; the classic bone shape is curved for easier paw grip.
The Pet Qwerks BarkBone range offers above average retailer margins, with RRPs starting at just £9.99.